When you don't dress like everyone else, you don't have to think like everyone else.
92 year old style icon Iris Apfel has decided to de-clutter and downsize her years of collection fashion, art and home furnishings. And her fans of all ages can't get enough of the tiny design legend, and rush to buy pieces worn or designed by the former interior designer.
Her quotes on fashion are as legendary as her style:
I absolutely consider fashion a form of art.
I think dressing up or down should be a creative experience.
No amount of money can buy you style. It's just instinctive.
My passion for color in fashion, art, food and nature inspires my artistry. Like Iris Apfel, its instinctive. I glean many of the colors used in my artworks by viewing fashions on the catwalks.
Colors featured in the 2014 Paris Fashion Week runways are varied from
Easter-egg pastel to primary red, blue and yellow. Love the shoe colors!!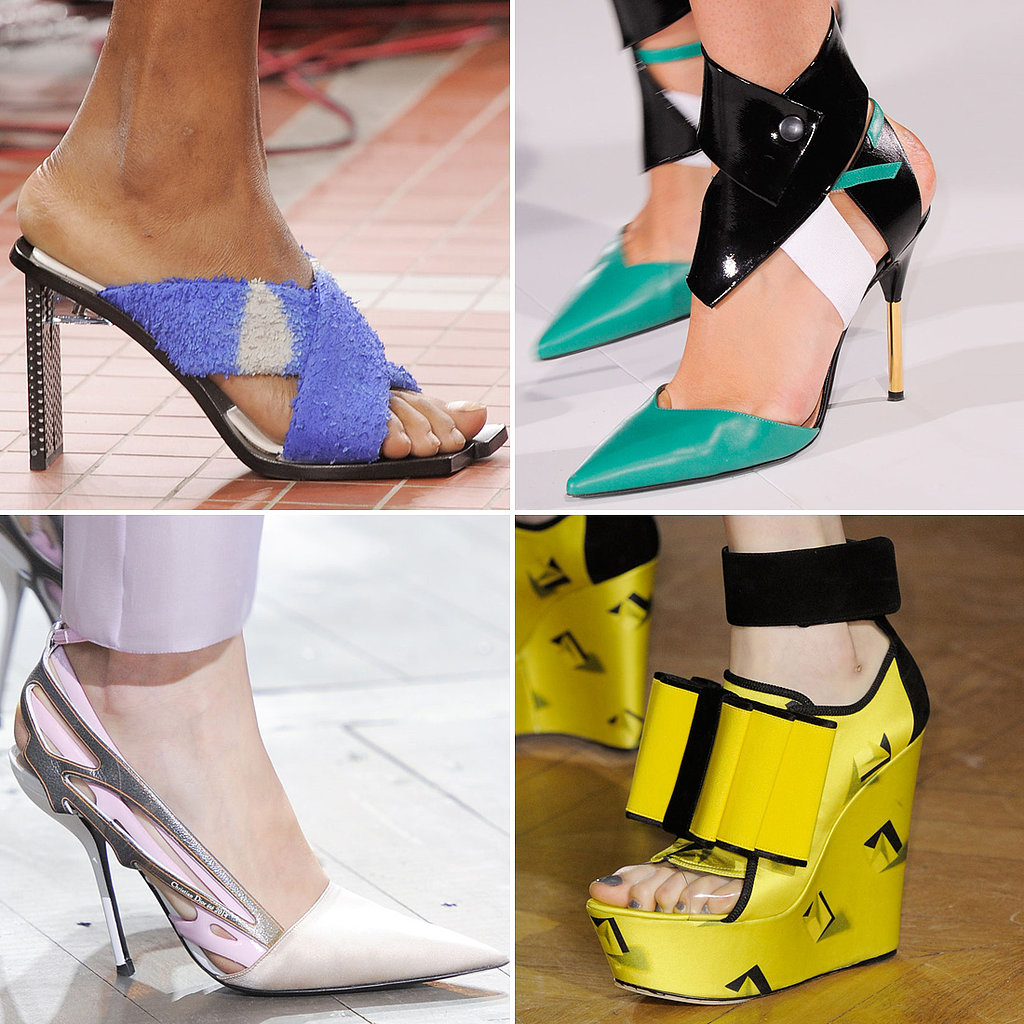 Vanessa Bruno's colorful shoes
I hope you have color in your life!
à la prochaine,
Shirley